Landlord vs. Lender:
Should I INVEST in a Property or in a Private Mortgage?
No Right or Wrong Answer!
Wednesday, December 2, 2015
@6:30 pm-10:00 pm
The Harbour Club at York Quay,
77/99 Harbour Square, 10th Floor
Admission: FREE




If you say yes to one of the following statements, you need to come to this information session:
1) I have contributed to my RRSP but it isn't doubling every 9 years without me contributing more
2) I am considering being a landlord AND want to learn more about what I should know before I do it
3) I need passive income because I am retired / semi retired / or will soon be in a position to be
4) I have never heard about private lending but I want security on my savings and need fixed returns
5) I don't trust my financial advisor to give me information about anything but mutual funds
6) I want to directly compare two investment strategies that are done daily – but I don't know enough about
7) I want to hear from a person who has lived – and is living these strategies
3 YEAR ANNIVERSARY OF SIX DEGREES!!
VENUE
The Harbour Club at York Quay,
77/99 Harbour Square, 10th Floor
(Ask for Event on the 10th floor at concierge)
FREE VISITOR PARKING
Entrance at the south side of the building.
AGENDA
6:30pm Doors Open ~ Networking
7:00pm PANEL: Landlord vs. Lender: Should I INVEST in a Property or in a Private Mortgage? with Jonathan Weaver, Educator and Real Estate Entrepreneur & Laure Ampilhac, Mortgage Agent & Certified Wealth Management Advisor
8:15pm Paul Schuster, Fire Code PC & Associates Ltd.
8:30pm Q&A
9:00pm – 10:00pm ~ Networking

Six Degrees Real Estate Investors mixer
Jonathan has been investing in Real Estate since 1992 when he bought his first investment property.
17 years ago, Jonathan and his wife Cathie bought their first multiplex investment property, and subsequently bought two more.
In 2008, as a result of their real estate investments, the Weavers were able to take 18 months to set a world record while raising more than $400,000 in donations to Ronald McDonald Houses across North America
In the last 5 years Jonathan & Cathie have made a transition from Landlord to Lender. In addition to becoming a private lender himself, Jonathan and his business partner Richard Pyper just completed a 2 year consulting project with a Canadian Financial institution they built Canada's only self directed RDSP and put together a Syndication program for the OSFI regulated institution.
Jonathan shares his expertise with Mortgage Agents and the public on a regular basis. He helps Mortgage Agents through a Guaranteed Profit System and helps the general public through Public Seminars.
The objective, to Educate the public that mortgage money can be used to make you wealthy vs the Training the bank provides that keeps you in debt as long as possible
—
Jonathan T Weaver, Principal

www.PeakPerformers.net
www.RRSPsafeHaven.com
416 855 4776
m 416 528 8028
tf 866 244 0550
Laure Ampilhac
After 15 years as a Business development Executive in France and Canada, Laure left the corporate world during the 2009 recession, to follow a new path.
Robert Kiyosaki's Rich Dad Education led her to a career in Real Estate Investing, creating multiple sources of active and passive income. Laure is a real estate entrepreneur, a property manager, a mortgage agent and now a Certified Wealth Management Advisor. Her expertise and her passion for Early Retirement has allowed her to mentor and empower home-owners to acquire more properties and build a long-term retirement strategy using their home equity, life savings and Registered Retirement Savings Plans (RRSP, LIRA, TFSA).
Exploring Real Estate Investments
– Income properties (for Cash flow)
– Investing in Private mortgages (Become a Money Lender)*
– MIC (Mortgage Investment Corporation)*
– Pre-Construction
– Real Estate Investment Groups (Syndications)
** RSP-eligible investments
Mortgage Agent & Certified Wealth Management Advisor
✆ (416) 358-9686 ✆ (877) 764-9492
iBrokerPower Capital Inc (The Mortgage Centre) Lic# 10538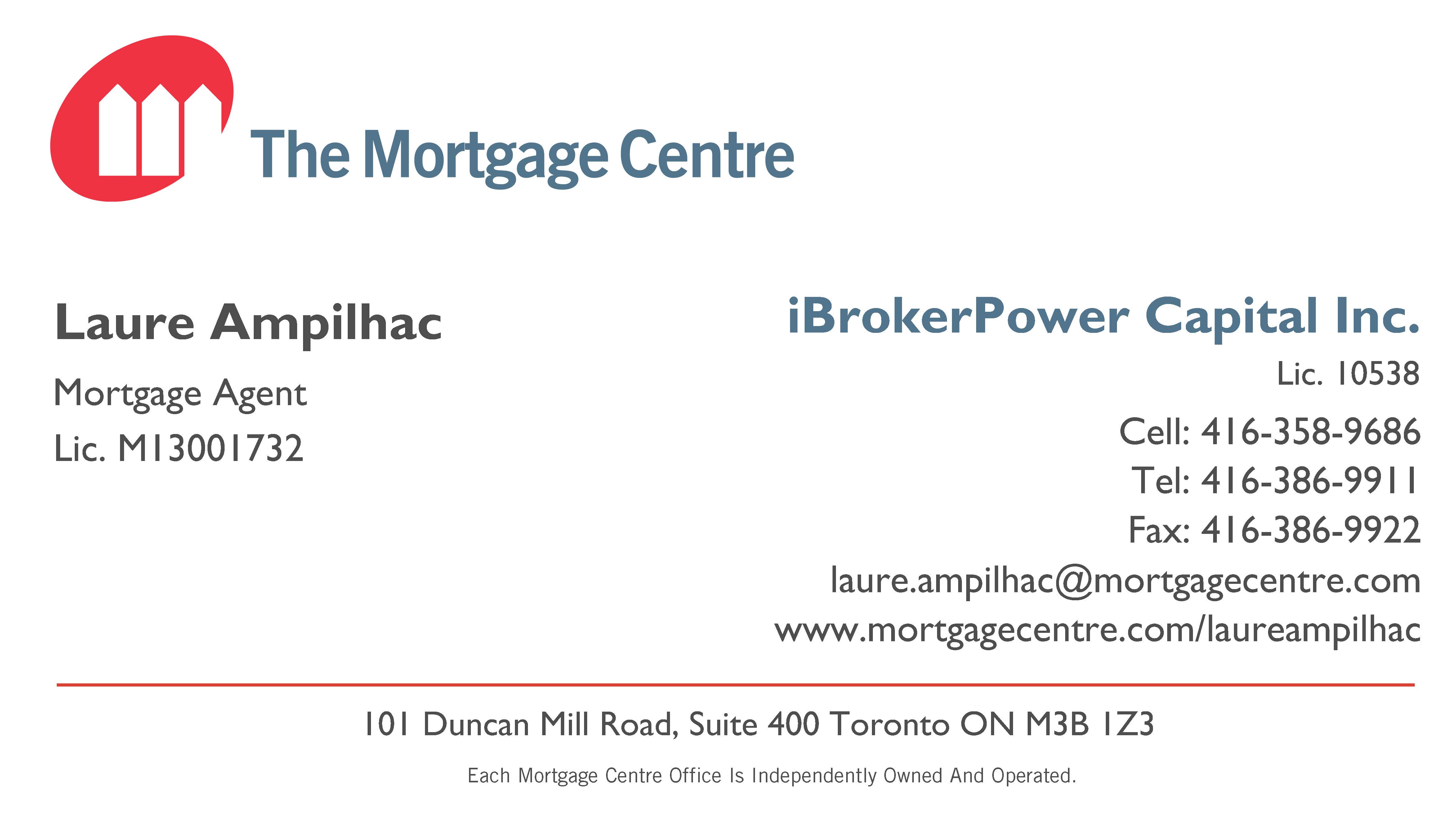 Mortgage Agent & Certified Wealth Management Advisor
✆ (416) 358-9686 ✆ (877) 764-9492
iBrokerPower Capital Inc (The Mortgage Centre) Lic# 10538
www.laureampilhac.com
www.linkedin.com/in/laureampilhac
Paul Schuster
Fire Code PC & Associates Ltd.
Phone: (905) 884-4423
paul@pcfirecode.com
The Independent Fire Code Specialist – Protecting Your Interests
The Fire Guy owner and inspector Paul Schuster with over 35 years experience gained from the ground up, starting as a firefighter and working in fire prevention for the last 17 years.
Learning the causes of fire and what causes it to spread, naturally led into the prevention of fire and the development of the codes we use to-day and our Mission:
"To offer the very best in an advisory capacity to the public in all matters of fire safety and to ensure the highest degree of life safety in all our affairs."
MORE INFO AT:
Bring lots of business cards and good vibes!



Photo Credits: Mauricio Jimenez 647.688.5814 MAGIC VISION Photography
Voted – Top PHOTOGRAPHY STUDIO in Toronto ( Top Choice Awards – 2013) Visit us at www.magicvision.ca
Event brought to you by Laure Ampilhac, Mortgage Agent and Certified Wealth Management Advisor
SPONSORS:
Fazle Naqvi , Sales Representative
Mobile: 416-418-1351 Office: 905-812-8123
Keller Williams Real Estate Associates, Brokerage
7145 West Credit Avenue, Mississauga, ON, L5N 6J7
905-812-8123
Looking for a realtor to purchase an investment property in Hamilton? Contact Fazle
Six degrees of separation is the theory that everyone and everything is six or fewer steps away, by way of introduction, from any other person in the world, so that a chain of "a friend of a friend" statements can be made to connect any two people in a maximum of six steps.
The Real Estate Mixers are designed to educate & connect home-owners and investors in an intimate and warm environment.
Lively, interactive EDUCATIONAL & NETWORKING EVENTS:
If you are interested in learning more about how to invest in an rental property/multiplex (active investing) or invest your RRSP/Cash savings in alternatives investment vehicles in real estate (passive investing), then you have come to the right place.
The aim of these evenings is to create a space for like-minded people with an interest for real estate and investing Come and learn about money lending (private mortgages), MICs, Real Estate Investment Groups/Private Equity Funds and more.
HOSTED NETWORKING EVENT
Laure will be there to connect you with the professional, lender, investor that you have been looking for your project, real estate transaction or investment. Come to us during the networking event and we will introduce you to the right person! See you there.
THE BENEFITS OF INVESTING IN THE REAL ESTATE ASSET CLASS:
#1. Cash Flow
A big advantage real estate has over other investments, is that it can produce cash flow on a monthly basis. Positive cash flow is derived from the revenue collected in the form of rent and laundry income minus expenditures required to pay for and operate the building. The cash generated by a real estate investment will always be a much larger percentage cash-on-cash return than any other investment. The reason for this is leverage.
#2. Leverage
Leverage is the ultimate power of investing, and the fact is that there is no investment where the application of this tool is more powerful than real estate. In real estate the leverage is based on the asset itself, and even the notoriously conservative banks will loan up to 75-80 percent and sometimes higher of the total asset value. Banks are comfortable lending large sums of money for the purchase of real estate because they know it is one of the safest and most profitable investments available. Also when you leverage an investment, you reap the benefits of appreciation on the total asset value, while only having a small percentage of your own money in the deal.
#3. Appreciation
Real estate generally is a long term investment, and its benefits are best realized over the long term. It takes time for real estate to appreciate in value; however, while the property is appreciating the residents are paying down the mortgage. On top of this the rental income grows on a percentage annual basis.
The average compounded annual increase in real estate nationally has been 5% per year for the last 25 plus years, since 1980. Depending on the real estate cycle at any given time, the geographic location and type of property, the percentage annual increase could be substantially higher of course. Residential real estate appreciates more than the annual rate of inflation over time.
#4. Hedge Against Inflation
Many people feel that the commonsense thing to do is to take your money and put it into a savings bond or bank account that yields 2 to 3 percent per year. The main argument for this type of investing is that it is "safer" than real estate or other types of investments. The problem with this strategy is that you do not make any money, due to inflation.
Inflation is the price we pay for goods measured against a standard of ability to purchase those goods. The long term average of inflation has been nearly 3.5 percent since 1913, the year it began being tracked. That means that putting your money into a bank investment or account that yields only 2 to 3 percent, earns you no purchasing power in the future. You are actually losing wealth because inflation is higher than your returns. The gain in interest is wiped out by the rising cost of living. You are not becoming wealthier, you are becoming poorer because the cost of goods is growing faster than the value of your money.
The beauty of real estate is that it is a tangible asset-a good. Meaning it will generally rise either at the rate of inflation or much higher. Historically real estate has risen at 5 percent per year -a full 2 to 3 percent higher than inflation. And that is just appreciation. That does not take into account the cash flow generated, nor the tax advantages such as depreciation, refinance, and tax deductible mortgage interest.
#5. Depreciation
Depreciation is an income tax deduction that allows a taxpayer to recover the cost of wear and tear, deterioration, or obsolescence on an annual basis. For real estate, it is a nonoperational expense that can be used to your advantage come tax time.
#6. Refinance
Another advantage of real estate over other investments is the ability to withdraw cash through a refinance of the property. This, too, is a tax shelter. When you refinance a property you are restructuring your existing mortgage debt based on the added value of the property. Refinancing also allows for investors to pull their initial investment out, while still continuing to have a vested interest in the property, creating a cash-on-cash return of infinite because the capital investment is zero!
#7. Asset Protection
There are a number of ways to legally protect a real estate investment that cannot be utilized by other investments like stocks and bonds. If a stock or bond company has a bad year, and suffers losses, the individual investor is simply out of luck. Real estate is one of the few investments that can be insured and protected from damage caused for whatever reason. By having the proper insurance coverage, you are able to claim losses for the actual value of the asset before the loss, and during the loss.
Another distinct legal advantage of real estate is that it can be placed into a corporation or family trust that allow you to protect your personal wealth by individualizing and protecting your assets in an event of a lawsuit. There are also distinct tax advantages.
#8. Physical Asset
Real estate is a physical asset, that cannot be traded by a click of a button by an online brokerage. You can physically walk the grounds of the property, and inspect the building. As such, it's not subject to the volatility of other investments like stocks, where change can happen fast. You are not at the mercy of the company's public relations department, waiting to hear from them. Meaning, if the company announces poor earnings for a quarter, the stock will drop suddenly with little warning. Your only option is the react, but not before you've lost a substantial sum.
Real estate is different. While it still has its ups and downs, for the most part real estate takes a more tortoise like approach: slow and steady wins the race. By paying attention, and knowing what to look for, we can see the trends that lead to changes in the market, well before they happen. Allowing us to formulate an investment plan on how to change operations or to sell. This in turn maximizes our return on investment or cash-on-cash return.